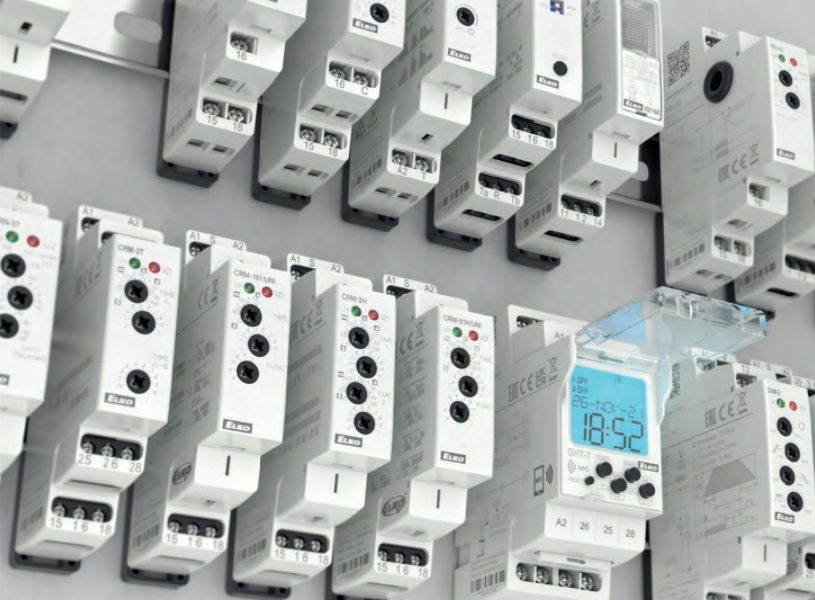 People
We are still among the top three in Europe
Tomáš Kojecký speaks quietly and carefully choosing every word. As if he did not want to shout the influx of innovations and novelties prepared for this year by ELKO EP, in which he will soon celebrate ten years of co-operation.
He has held the positions of electrical engineer, technical manager, internal testing technician and for the last two years he has been responsible for the development of innovations in the field of relays as a product manager. He can see perfectly the development and production of the Czech company, which has built a reputation as a significant innovator and top manufacturer far beyond the borders of our country. Just to give you an idea – today the company supplies its solutions to more than 70 countries around the world and is one of the leading Czech exporters. At the same time, it manufactures and develops all its products "under one roof" in Holešov, East Moravia.
What was 2021 like for ELKO EP?
Despite all the circumstances, it was successful. Even in the time of covid, we were doing well and have more or less fulfilled the ambitious plan that we set out at the beginning of the year. We have not lost any of our positions. Within Europe, we are among the key trendsetters and key players. I can't speak for RF or BUS, but we've been among the absolute top three in relays for years.
EVERY YEAR, ELKO EP launches dozens of improvements and innovations on the market. Where do you most often look to for inspiration?
We have great feedback from our dealers and branches. Many of our innovations are created in such a way that the customer expects some extra standard from us. A function that we do not normally have and that is not in the production plan. If we find that it makes sense and is usable, we are happy to incorporate it into the innovated product lines. In this regard, our background is a huge advantage. We have a really strong development department, which also has a foothold in production, which is just a few meters away. If we invent something, we can implement it quickly. At the same time, we also have an accredited testing laboratory under the same roof. By doing so, we can speed up the whole development a lot. Of course, we also see some of the ideas in competing manufacturers, just like they do in our country, and Jiří Konečný, our owner, is constantly coming up with ideas.
What news can we look forward to this year?
Traditionally, there will be a lot of them. We have a long-term innovation plan in front of us, which we are trying to stick to. But at the same time, I would not like to tie myself to specific terms. It often happens that due to market pressure, we end up launching  another product earlier than planned, and we put another one on the back burner. In addition, in the last two years, the raw materials crisis and the shortage of certain materials have also played a role. In this regard, we were very active in order to have sufficient supplies.
But still, can you be a little more specific?
We are definitely going to innovate the switching clock. We should innovate monitoring relays – both single-phase and three-phase. There should be a novelty that should replace the existing HRN-56 series. We would also like to switch to screwless terminals for box variants of relays and dimmers by the end of the year – similar to what we did last year with the RF product group.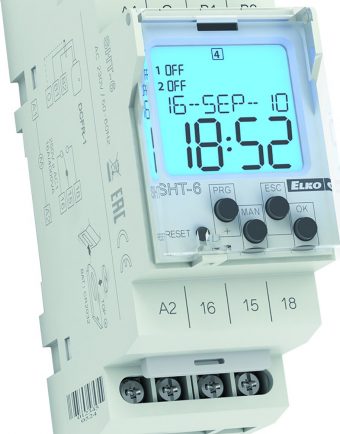 Is there any news on will you be introducing now in January and February?
I can confidently say we will introduce three products. The first is the SHT-6G timer which changes the type of signal for synchronizing the set time. They originally operated with the help of DCF77 from Mainflingen, Germany, which had a limited field of use within a radius of about 2,000 kilometers. But occasionally there were problems, an obstacle on the track or surrounding interference. So, we switched to GPS, which has better coverage around the world. The price will remain the same.
Why choose a timer from ELKO EP?
Specifically, thanks to the wide portfolio, we offer a range of variants and versions – within one or two channels. Then there are a number of useful features and tweaks. We offer a removable battery and a large memory to store programs with hundreds of memory slots. This allows you to select fifty on and offs on a single channel. In addition, for example, an Astro-program or NFC technology, which can transfer information from the application on the phone to the clock and back.
What is different from its predecessor – the SOU-2 and SKS-200 digital twilight and light switch?
We have replaced the original sensor with a new one, which is much more accurate. We had to develop a new photosensor SKS-200, which has IP65 protection, which makes it better suited to environments with increased humidity. The design has also undergone a change, everything looks better than the previous one. In general, it is a very versatile switch that automates lighting and is suitable not only for home users, but also for public lighting and industrial objects.
In February, you are preparing a multifunctional current monitoring relay PRI-34. What will it be better at?
It is a multifunctional current monitoring relay, which we have been missing in our portfolio so far. It will be available in three ranges – for two, five or sixteen amperes. Interestingly, despite inflation, it is even cheaper than the types offered so far.