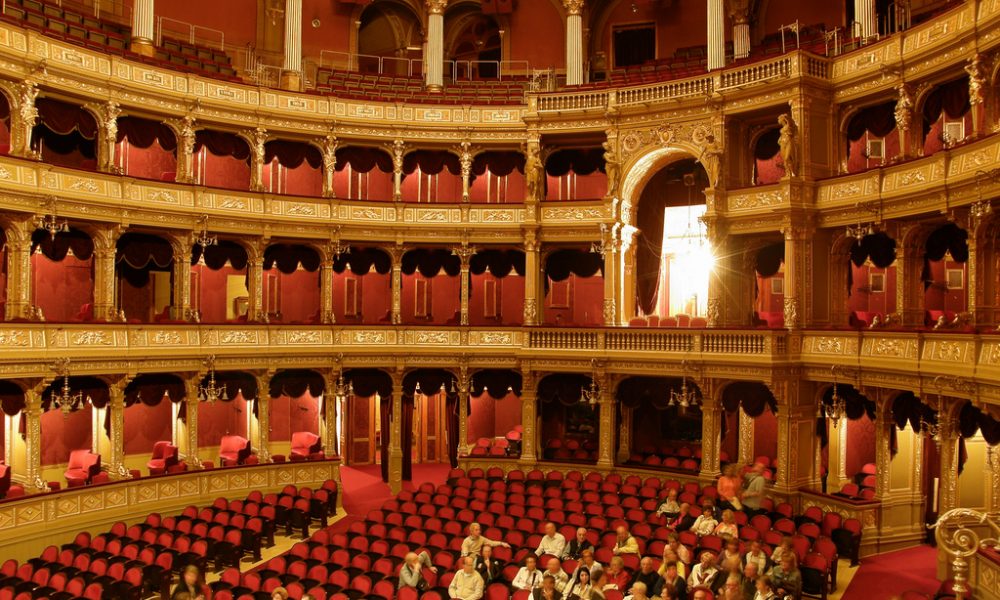 Architecture
The story of the Hungarian State Opera: even a Neo-Renaissance building can be smart
When the renowned Hungarian architect Miklós Ybl designed the neo-renaissance building of the Hungarian State Opera in the second half of the 19th century, he probably suspected it would become the pride of the Pest district and one of the most visited cultural sites of the then Hungarian Empire. What he could not have guessed at the time was that less than a hundred and fifty years later it would be full of smart technologies that would control lighting, appliances, or help save the famous stand. Just as the technology from the second part of the Austro-Hungarian monarchy was used – the Holesov company iNELS – took care of the modern technological innovations during the major reconstruction of the building.
However, let's take a look at the story of Hungary's first opera scene, whose construction was financed between 1875 and 1884 by the city of Budapest together with the then Emperor Franz Joseph IX. It was inaugurated to the public in August 1884 and visitors could admire, the tasteful combination of Neo-Renaissance and Baroque, it was already underlined by the works of Bertalan Székely, Mór Than and Károly Lotz. In front of the building is a statue of Franz Liszt – probably the most famous Hungarian composer of all time. Inside, the three-storey building is decorated with four sculptures, each reminiscent of one of the opera voices. Soprano, alto, tenor and bass.
After almost one hundred and fifty years of its existence, the Hungarian Opera House has undergone a major reconstruction (a play of history at almost the same moment as the Czech State Opera, which was reopened in January this year). It lasted 18 months and it was captivated by the famous news channel CNN.
Concert technology
Why? Because the $ 30 million project was not just about routine construction work, but also a major modernization of the entire space and a new smart technology engagement. The building has been equipped with a wide range of IT elements – be it brand new heating or ventilation, intelligent seats or sophisticated lighting control. This was taken care of by the Hungarian branch of the Czech company ELKO EP, which is considered one of the world's leading manufacturer of equipment for home, office and industrial automation.
The neo-renaissance building Magyar Állami Operaház (as the original Hungarian name sounds) acquired its own monitoring centre iNELS, which controls the entire HVAC system (i.e. heating, ventilation and air-conditioning), lighting and dimming and the control of individual appliances. It therefore ensures that the entire building is as efficient as possible and at the same time is completely intuitive and, were possible, automatically controlled.
"Getting the opportunity to be on such a major project as the reconstruction of the National Opera House has not come out of nowhere, but it is an honour for our Hungarian branch, which has collected a lot of reference projects in previous years. Whether it's the Budapest's attractive Baltazar Boutique, the Pest-Buda Bistro & Hotel, the Jamie's Italian restaurant, the luxury Moni's Jewellery or the Bodorka Aquarium on the shores of Lake Balaton, and of course, many family houses. Thanks to this, we were able to provide enough reference projects to become part of the newly written story of the legendary opera, "says says Oliver Kiss, director of the Hungarian ELKO EP branch, who also share with us a good story from the realization. "The opera director, Mr. Ókovács Szilvestzter, has long been suspicious of automation. But when he saw the magic of lighting control, we started to install iNELS in his own head office. "