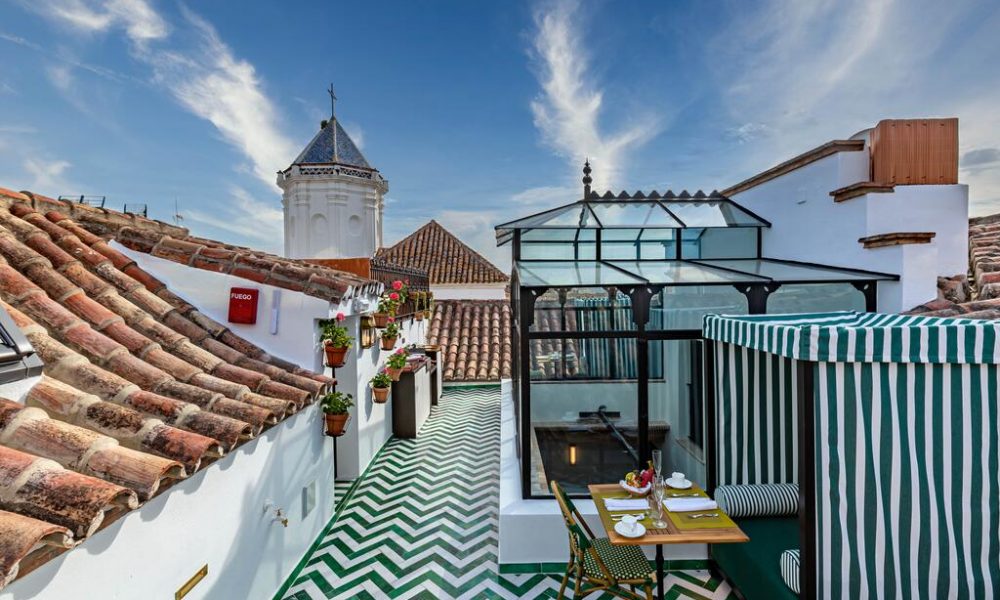 Architecture
Lighting boutique hotel in passionate Andalusia
Andalusia is a region in which it is possible to experience "real" Spain. Flamenco is danced there, circular arenas host bullfights, a noon siesta is carefully observed and at night they sit with a bottle of wine until late at night.
Endless beaches, the mountainous Sierra Nevada, the original architecture of the white-white villages and the throbbing cities of Málaga, Granada, Cordoba or Seville bring millions of tourists here every (usual) year.
If you are going to Andalusia, we will give you a good tip. Instead of vibrant resorts, anchor in the elegant and quieter Marbella, which lies about halfway between Malaga and Gibraltar. Unlike other artificially built resorts on the Costa del Sol, Marbella has a nice historic centre consisting of a labyrinth of winding streets and quiet nooks, where you can sometimes have trouble avoiding other passers-by.
Boutique? Personal approach and stylish design
In the heart of pleasant Marbella, on the northern edge of its historic centre, you will find the Claude Marbella Hotel, which proudly bears the name of a boutique. Boutique hotels are supposed to be the exact opposite of large impersonal hotel complexes. They are often housed in renovated historic houses, have a well-tuned interior and the emphasis is on a personal approach to clients and their needs.
Probably that is why the owners of the hotel in Marbella decided to reach for the Czech solution iNELS, which can create a room scene in the hotel system according to the type of registered guest, control lighting, air conditioning, but also blinds and shutters. At the same time, everything is maximally elegant with the help of glass touch controls, which are elegantly connected to the glass readers and glass holders.
"Each room in the so-called boutique hotels is usually different in design. Therefore, the owners wished that it was possible to set different light scenes, which would be able to complete the atmosphere for guests. But of course it's not just about design, but also about savings and overall economy. We have installed so-called DALI lights, which can monitor the current values ​​of light intensity and adjust the light output accordingly. However, our solution also manages air conditioning or blinds and shutters, "says Antonín  Vaigel, head of the ELKO EP Spanish branch, who has been representing the parent company not only in the Balearic Islands but also in mainland Spain for 10 years.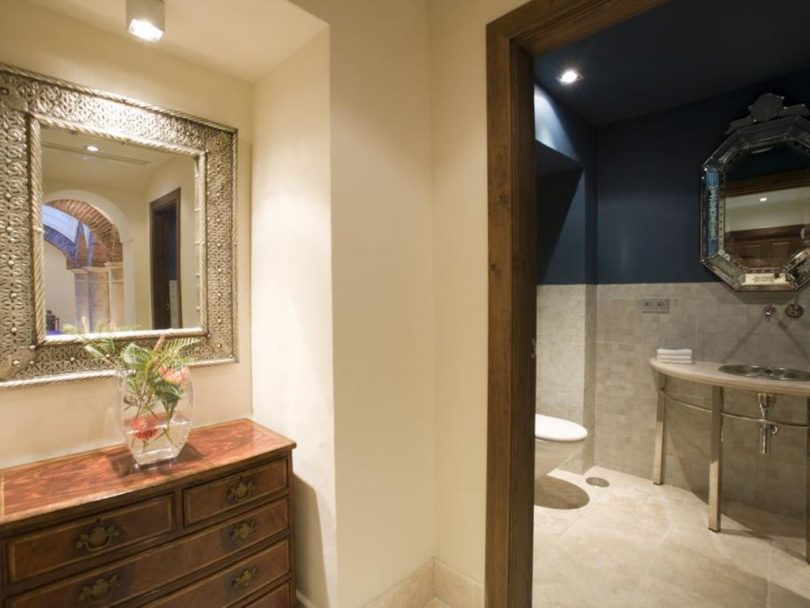 "The Spanish market is specific in many ways. It is not as high-tech as, for example, in the Middle East or in some Asian megacities, but it is all the more based on design. In Mallorca, for example, we control the control of fountains, in a men's club in Ibiza, we solve interior and exterior lighting using five hundred meters long RGB tapes and the overall audio system. In short, technologies can be, but they must always have the basic design prerequisites, "adds Jiří  Konečný, adding that the showroom in Ibiza, where many potential customers go for dance music and a lively nightlife, also helps a lot with Spanish references.
Here and in the distance Gibraltar
But back to Marbella. A picturesque town that experienced an unprecedented boom after World War II, and to this day "cream" from all over Spain comes here. But while the rich go mainly to the bay, where they have parked their expensive yachts, the historic town continues to live its life. They smell paella, drink sangria, and eat tapas. There is a sense of nobility and elegance everywhere. In clear weather, an unusual view opens up southwest. At a distance of about 50 kilometres, you can easily recognize both banks of the Strait of Gibraltar, namely the Rock of Gibraltar on the European side and its African counterpart, the Spanish Ceuta. The easiest way to walk from the city to the beach is to use the wide pedestrian boulevard Avenida del Mar, decorated with a dozen statues of Salvador Dali.