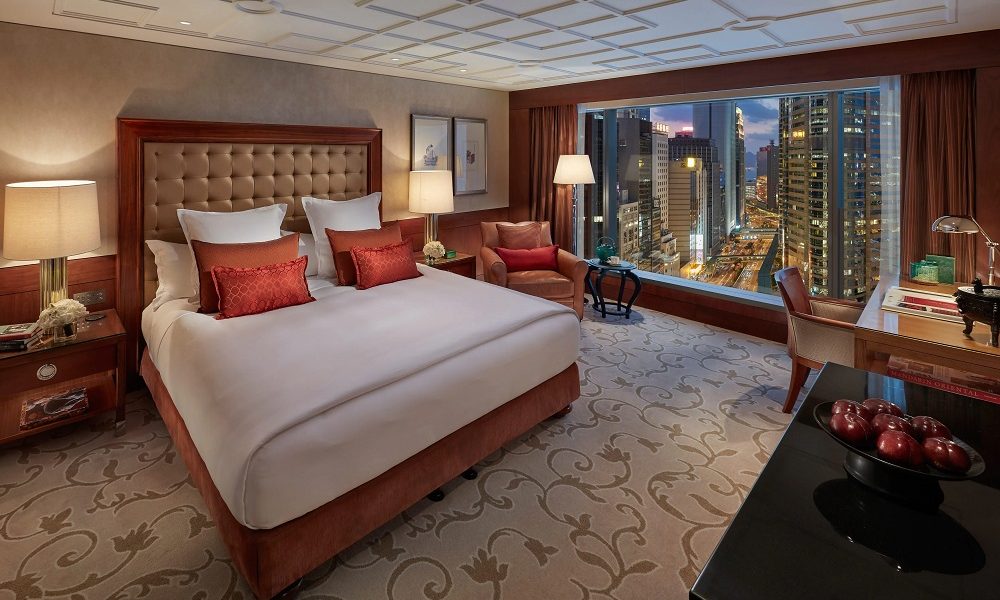 Technology
Trends in hotels? Retrofit and smart bus solution
Tourism in March received a completely unexpected blow. While in recent years the numbers of tourists have been steadily increasing, and more and more people have been working in the services connected to the travel business every month, in the spring, the industry has virtually stopped due to the spread of the covid-19 virus. The hotels that were used to hundreds or thousands of guests constantly traveling around the world are no exception. Today, everyone is looking for a return to normal, and at the same time they are wondering what to do to attract guests to visit again. As practice shows – for many hoteliers, this is the moment to carry out long-delayed operations, such as hotel renovation or transition to new technologies.
For example, a frequently declined word is retrofit, which, as a combination of two terms suggests, is to get the aging hotel equipment back into shape. This is something that every hotel will sooner or later have to deal with, because time is really relentless in the hotel industry. If you build a state-of-the-art hotel today, in ten years' time a brand new, architecturally and technologically more advanced place will stand beside you and take away your clientele. That's why hotels try to "retrofit", e.g. by starting to use modern technology. Replace classic controllers with touch, bring the perfect blend of lights, use wireless solutions connected to fast Wi-Fi, while also teaching appliances to save energy.
This is exactly what the Czech company ELKO EP is taking care of, which with its iNELS system is one of the European leaders in the field of intelligent electrical installations. In the last few years alone, it has equipped hundreds of hotels and products around the world with its products and equipment, and is often involved, for example, in the latest development projects in the Middle East, India, or luxury resorts in renowned European resorts. "The ratio between new projects and the so-called retrofit is almost fifty to fifty today. That's because hotels are aging fast and trends are constantly changing. While we are automatically installing wireless solutions for new buildings, many older hotels today combine original wired solutions with wireless technologies. We can do it even while the hotel is in full operation, but of course, the moment of outage has accelerated the demand exponentially, "says Jiří Konečný, owner of ELKO EP, which already has branches in 13 countries around the world.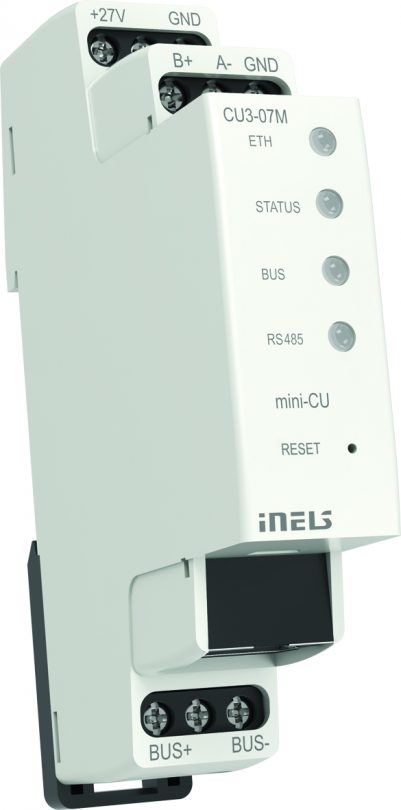 The miniCU is a hit
A big hit of the present is the improved central unit miniCU. A small, powerful and secure unit that provides the optimum bus solution. The rack occupies only 4 modules, but can handle up to 32 units (elements). It can be connected to all iNELS BUS system components, typically GMRS controllers, switching and dimming actuators. Thanks to its unique IP address, it can also be scaled to different ranges of superior control (CU master, Bacner, Modbus RT, Niagara) or connected to the Property Management System of the hotel, access system or Hospitality TV.
"In many hotels, but also in apartments and flats, we have often solved the problem that the switchboard was no longer able to accommodate all the equipment. The new unit is therefore ideal for hotel rooms, where it allows to add a wide range of options – lights, thermostat, actuators, whatever you want, "explains Jiří Konečný.
The new miniCU is only 17.5 millimeters wide, consumes less than 1.5 watts, includes an iNELS BUS for 32 addresses, is equipped with a RJ45 LAN connection, a unique IP address, or a 100 mPh Ethernet LAN interface.