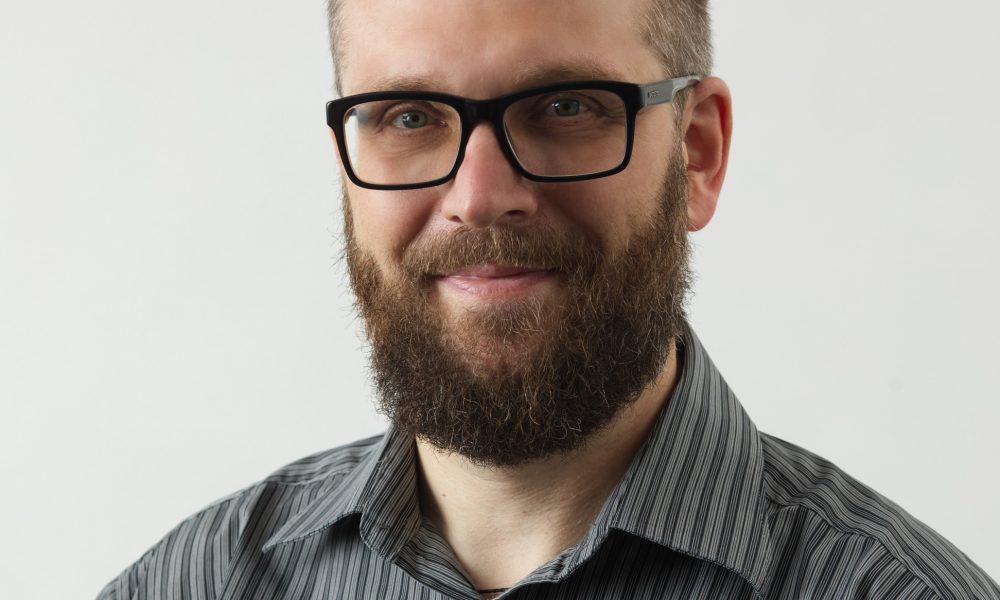 People
The goal can be nothing but further growth
It's hard to say, but the ELKO EP had a good year. Economically even the most successful in history. It has maintained the status of an absolute world leader in the development of relays and electronic devices, and has once again taken further steps forward with intelligent wiring systems and especially in the field of the Internet of Things.
In addition, the coronavirus crisis continued to accelerate and people invested heavily in further home and office equipment. In addition, at the beginning of this year, ELKO EP opens two more foreign representations. In Britain, where it tries to conquer an extremely demanding market under its own name, and in Serbia, which, like the whole Balkan region, has grown up a lot in recent years.
Libor Sušil, who came to the position of business development manager in November with an overlap in marketing activities, will also take care of the further development of the business at ELKO EP. "I needed new eyes, a person who looks at our product portfolio and our business ties from a new angle. It will open new paths, give it new energy, "says the owner and founder of ELKO EP Jiří Konečný, which has grown into a leading Czech exporter in Holešov in less than thirty years.
Libor Sušil also admits that the most difficult task of the first weeks was to orient himself correctly with the entire product portfolio, which has grown incredibly since 1993. On four continents and in more than seventy countries around the world there are relays that are sold under the own brand ELKO EP and in OEM distributions at a cost of ten million year after year. In addition, the iNELS intelligent electrical installation system can serve residential dwellings as well as hotels or industrial buildings and finally, the fast-growing segment of IoT products. This along with intelligent components for cities, industry and agriculture leads to the bottom line of, many different markets, many different customers, and a diverse range of products. Unlimited growth limits.
An extraordinary range of products and opportunities
This is also the main reason why Libor Sušil decided to change and moved to ELKO EP from the Zlín Company Cross, which specialized mainly in the B2G segment (i.e. it supplied mainly to governments and institutions). "After years, I no longer felt the prospect of such substantial growth. Here, things are more turbulent. It is constantly being produced, new products are being developed, there is something new practically every day, "says Libor Sušil.
Despite the fact that both companies are at first glance dealing with a related field – i.e. intelligent elements, Libor Sušil admits that most things were completely new to him. "There is a certain product penetration there, but the ELKO EP field is completely different in terms of customer structure. The end-user in Cross was almost always the government. We also make smart poles or lighting there, but it's not a big deal to our business. It lies in relays and electrical installations, "describes Libor Sušil.
The first weeks were also extremely varied. "One day we are talking about export strategies for different countries. At the same time, completely different rules apply to the American market, to the countries of the former Eastern bloc or to India or the Middle East. Slightly different solutions are being promoted in each market and customers have different expectations. The next day we were working on how to strengthen our position in Czech wholesalers. The third we touched on marketing opportunities, e-shops, sales channels. There is really a lot that can be moved and perhaps the most difficult is to define all the priorities right from the beginning, "adds Libor Sušil.
In any case, he is convinced that even after the extremely successful year 2020, ELKO EP has everywhere to grow. "It is unique in that it keeps development and production under one roof. It has proven products that have no competition in their category and thus provide the company with economic stability. It comes every year with other innovations that go to promising areas. IoT will be what we hear more and more in the coming years – and I see really great potential here. In the know-how, people, and background of the company, "concludes Libor Sušil.