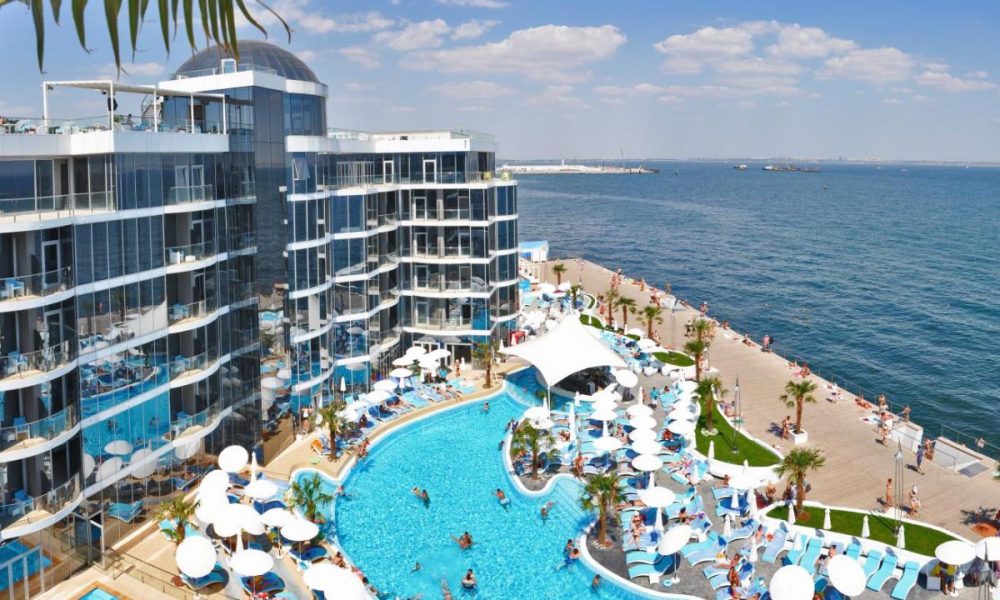 City
iNELS in the Ukraine. This year alone, it will be in four luxury hotels
Ever since I began to form culturally and professionally, something has always drawn me east. I didn't know exactly what it was, whether it was the local culture or the mentality, but around the age of fifteen, I started studying Russian and Ukrainian. One nice day I decided to leave the Czech Republic and try my luck in Ukraine.
At first, I worked as a guide for Czech tourists, a few months later I showed Czech businessmen around Kyiv as a business guide. I received an offer from one of them to work as a country manager for a company from Brno. Thus begins the remarkable story told by Alex Elgart, a native of Zlín, who went looking for (and found) happiness somewhere you might least expect.
He really doesn't regret it, because, after his role as country manager he moved to the company known as ELKO EP in 2009. He was allowed to build his own branch with completely new products – and at the same time, since 2014 to manage the company's market in Russia, all from the Ukrainian capital.
"The story of the Ukrainian branch is in many ways different from the others. When we founded it in 2009, we aimed at the very beginning to make intelligent electrical installations through the local market. We did not count on relays as a key product line but decided to go on an adventure with the iNELS system, which ELKO EP was just launching at the time. This makes us different from Russia, Hungary, Slovakia, and perhaps even the Czech Republic. But thanks to that, the share of iNELS in the total turnover of the branch is also significantly larger than elsewhere, "states the smiling Alex Elgart.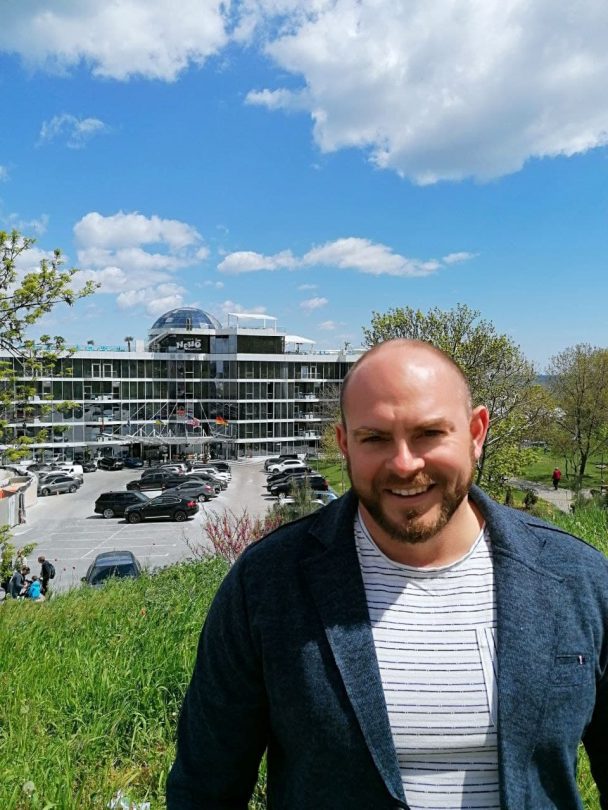 Hotel boom
Just to refuse one of the Central European stereotypes and clichés. The two markets that fall under Alex Elgart are opposed in many ways. "It is a bit of a misleading idea to place Russia and Ukraine in one economic zone. The two markets generally have little in common. Ukraine is already much closer to Europe today, while Russia is a bit inert when it comes to trends. In Russia, with a few exceptions, we sell mainly the series of relays, in Ukraine; on the contrary, we are successful in everything smart or intelligent. We sell a lot of (BUS) wiring, but the wireless (RF) segment is also growing, especially in retail and POP. We sell a lot of installations here for projects in large houses and hotel systems, "he explains.
Hotels also stretch out the Ukrainian branch business. "Here, too, we see significant differences between the two countries. In Russia, hotels are practically not being built at the moment. Maybe only exceptionally on the Black Sea coast, where Sochi or Anapa grow. On the other hand, many are being built in Ukraine and only this year we will implement four large projects, which we have been preparing for a long time, "states Alex Elgart.
Dolphinarium and mountain center
"The first is the Hotel Nemo with famous dolphinarium, where we will be at the center of a new corpus for 100 rooms of the already existing five-star hotel in Odessa. It is the number one hotel on the entire Black Sea coast in terms of exclusivity and guest services. The second hotel is in the Carpathians, in the local most famous mountain resort Bukovel. It is a hotel from the Premier Resort group, where we will supply iNELS for 130 rooms. The other two references are smaller. One for thirty rooms, the other for forty, and are for a private network in Kyiv. It is all based on iNELS BUS and GRMS solutions. For us, it is interesting not only financially, but also in terms of reference and relationship, because there are not many better addresses in the region, "adds Alex Elgart.
After all, these referrals were helped, for example, by a reference project from the Hotel "Three sons and daughter", located in Skhodnitsa in Western Europe, where 179 fully automated rooms can be found, where iNELS controls lighting, heating, and access.
"In Ukraine, this proportion is probably even more valid than elsewhere. A reference makes a reference here, and if it is possible to look at the hotel, where everything works perfectly, it opens the door further and further, "concludes Alex Elgart. A man, whose heart was drawn to the east over the Czech border, who today appreciates the inexhaustible number of opportunities and challenges that working, in Russia and Ukraine offers.