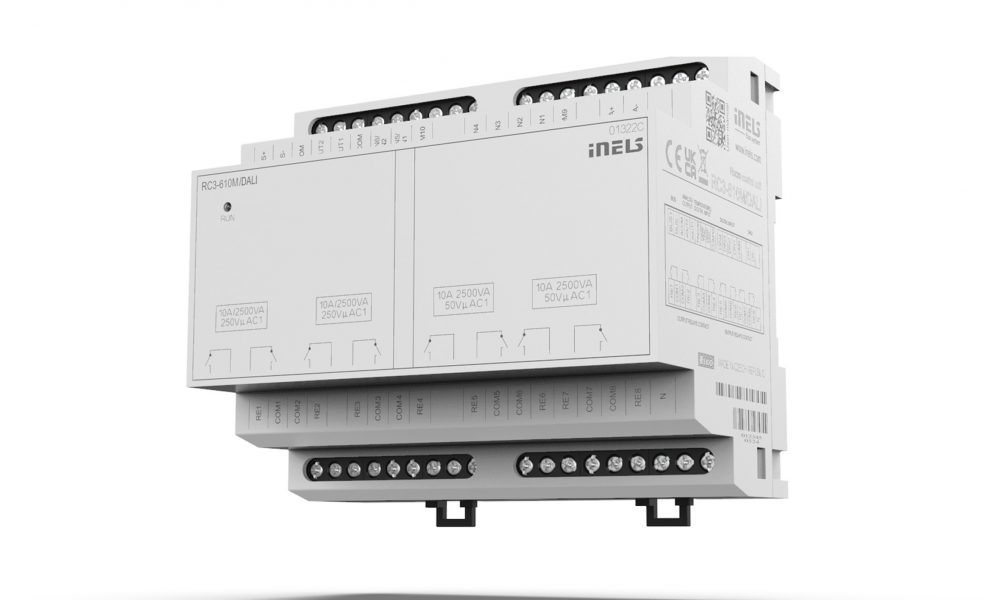 Technology
ELKO EP brings a revolutionary solution for Smart electrical installation
RC3-610M – that's the name of the latest product from ELKO EP company. This combined unit, which includes switched relay outputs, analog inputs for temperature sensors, digital inputs for external contacts, analog outputs and, last but not least, a DALI master for dimming lamps equipped with this driver, is a new part of the iNELS bus system.
Together with the miniCU, which is the smallest central unit of its kind in the world, it forms a compact unit in the switchboard, which is sufficient for controlling an apartment, hotel room or smaller house. Of course, it can always be expanded with 63 other elements (for example inputs, outputs or phase dimmers). Even so, we arrive at an unbeatable price of 12,840 CZK for the entire set (528 EUR).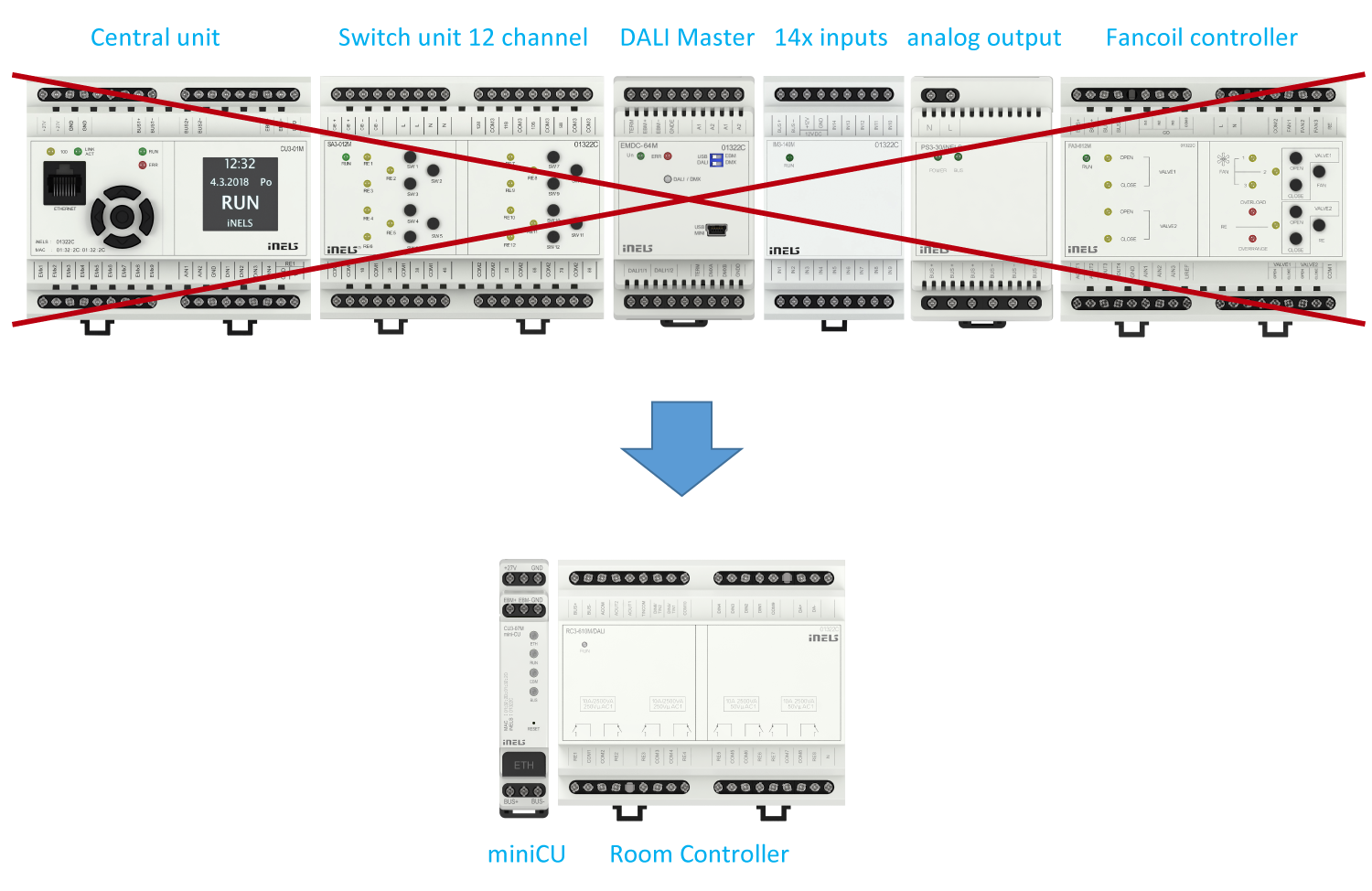 Do you want more? Use iNELS Bridge.
If it is not enough for you to just switch, dim, control blinds and you want to connect with an intercom (video door phone), a heat pump, a solar system, an electric car charger or with another system – even a competing one – then there is a great opportunity to use the iNELS Bridge.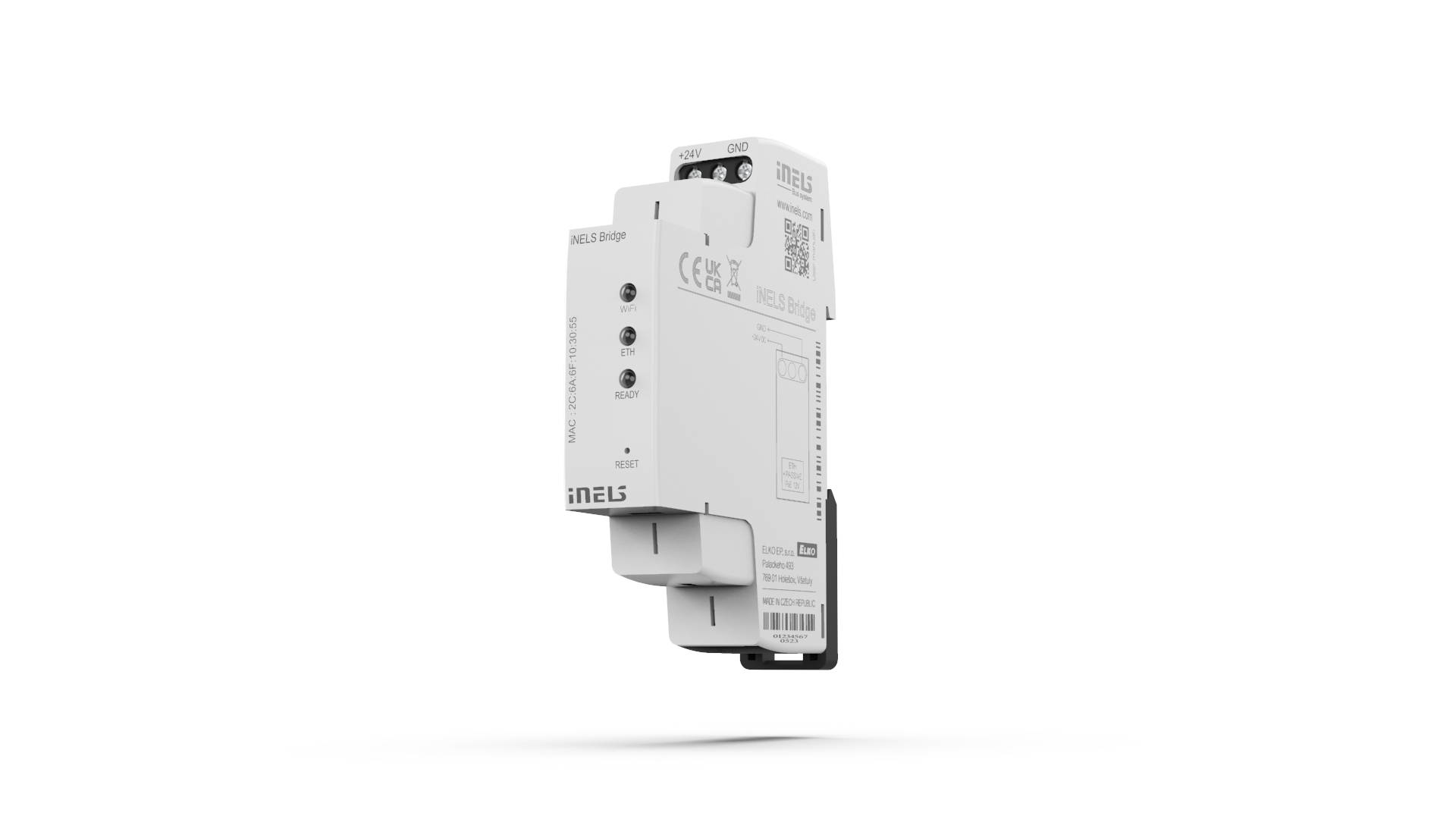 This unobtrusive 1-module-wide box is actually a powerful Linux computer (kind of like a Raspberry Pi) running various software. Probably the most important is Home Assistant, which can connect more than 1200 systems of different brands into a single application, which is compatible with our system thanks to the iNELS driver. You can thus control Somfy blinds or play music on Sonos audio from the iNELS wireless button.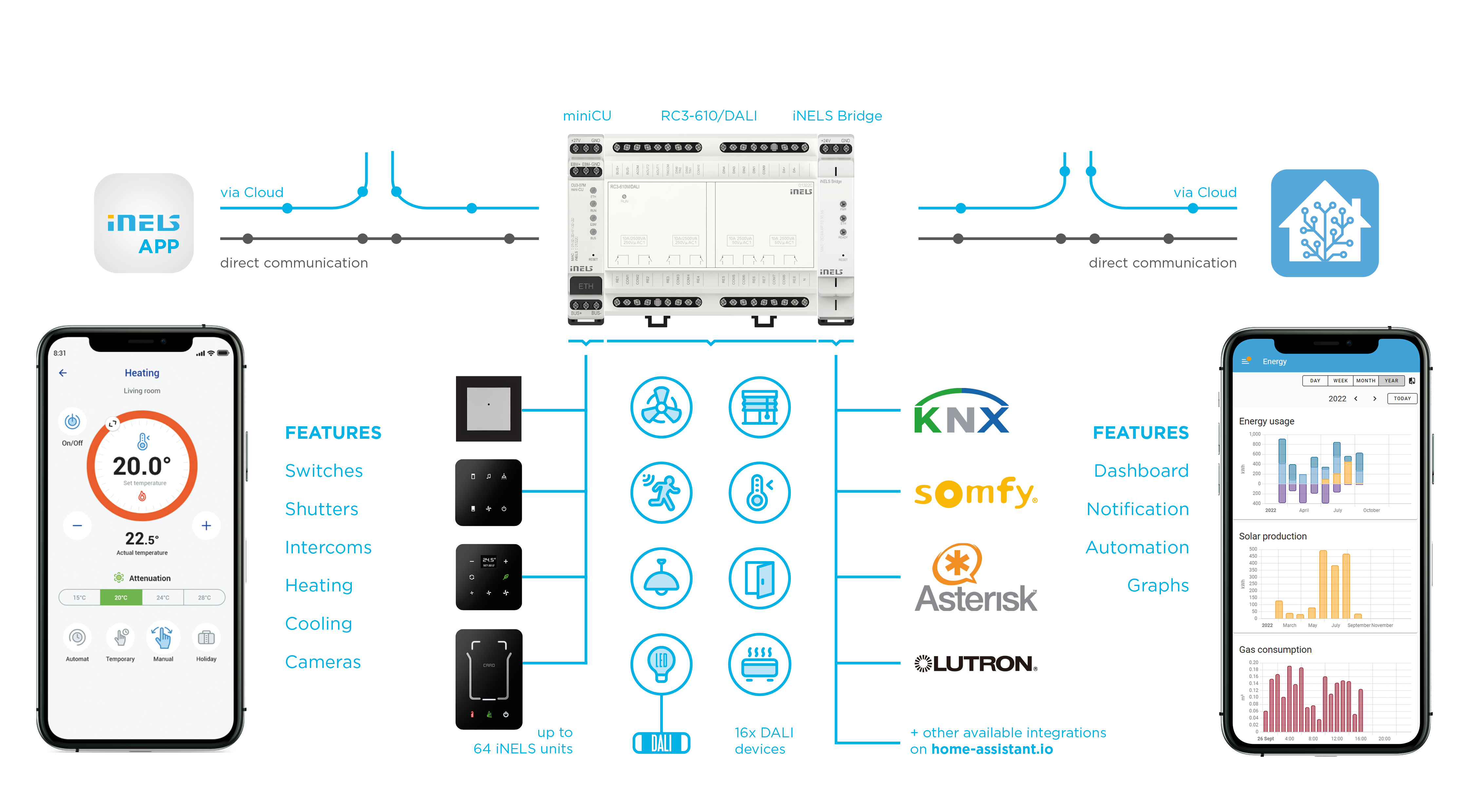 Directly or via the Cloud?
This is a question that everyone asks themselves… or anyone who understands it. Yes, that's why direct communication is the solution for those who are "afraid of the Cloud because someone else can see their data" and may interfere with their privacy. But for that you need to have a fixed IP address – which is a matter of a few hundred per year for us.
Whether directly or through the Cloud, iNELS offers both ways and you can choose. The advantage of the inels.cloud Cloud solution (besides the already mentioned fact of not having a fixed IP address) are extended services such as notifications, user management, a configurable dashboard, history graphs and conditioning.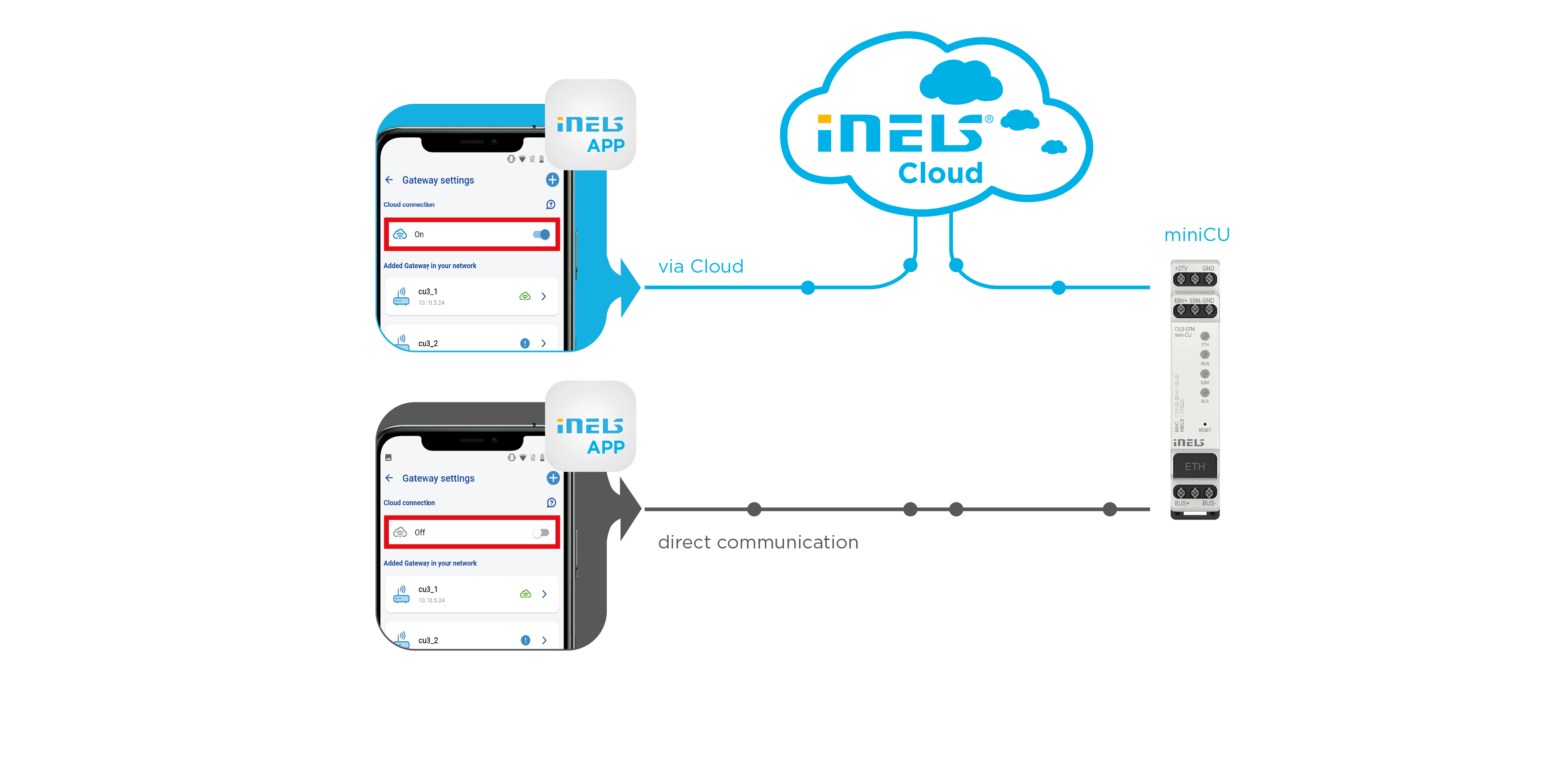 Everything is nicely shown in this video: https://www.youtube.com/watch?v=iGzuOLfnsKA 
Relevant links:
– miniCU3-08M
– RC3-610M/DALI
– iNELS Bridge
– iNELS APP (Gplay and iTunes store)
– https://www.home-assistant.io/