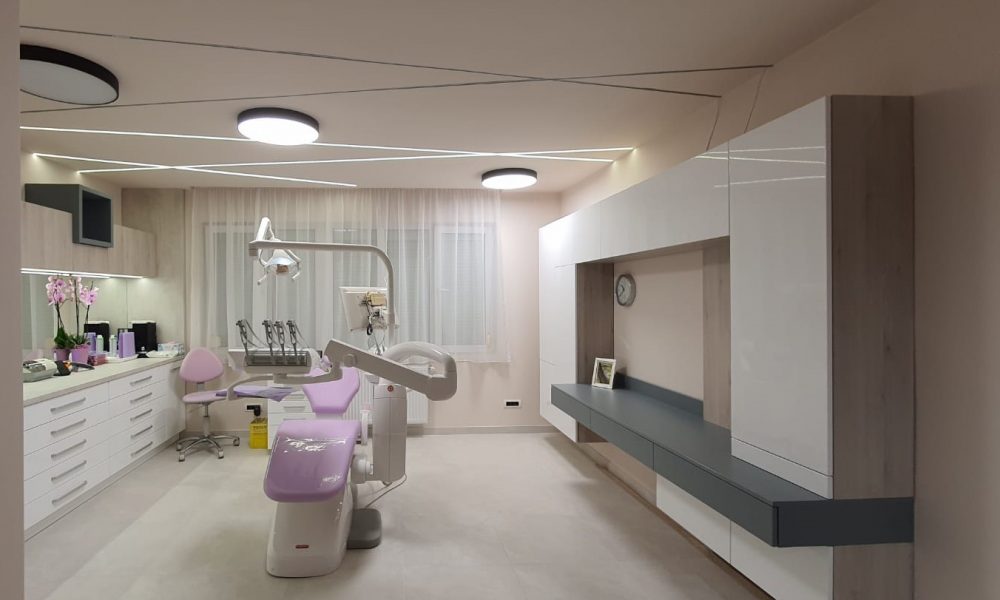 City
Dental office & iNELS
It is generally known that the ELKO EP company, which is a manufacturer of a wide range of electronic products and the smart system iNELS, focuses on various foreign markets. But what about Romania?
It is not well known that with a population of 20 million, Romania is the 8th largest and 6th most populous member state of the EU and has experienced significant economic growth since 2000, even the largest in the EU as of 2017. It is clear that the Romanian market is growing unstoppably and is becoming more and more interesting for foreign companies. The company ELKO EP does not stand aside.
Smart dental office
The projects in which ELKO EP participates with the smart iNELS system are clear proof. In cooperation with the partner company SC AUTOMATIC SMART DEVICE SRL, which is the exclusive supplier of the iNELS BUS system on the Romanian market, ELKO EP realizes several lucrative projects. One such project is the installation of the INELS system in a dental office in the city of Arad in western Romania. A smart doctor's office can handle many routine tasks – it controls heating, optimizes light comfort, takes care of appliances, and secures the building from the outside and inside. It can set everything itself based on the data, but you are always in control. More than a thousand words, the video itself will bring you closer to the project.
Thanks to the smart iNELS system, lighting, temperature and blinds (curtains) are completely under control in the doctor's office. There can be controlled all these elements using a phone or tablet, but the classic switch controls are also not forgotten, which are ensured by the luxurious glass switches on the walls. These individual elements are appreciated not only by doctors and nurses, but also by the guests.