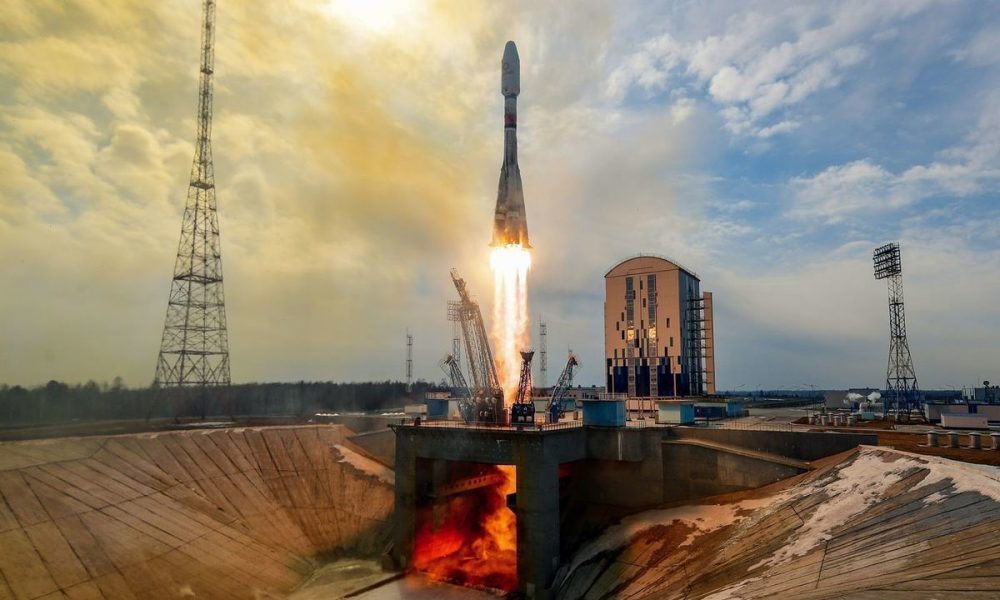 City
 Czech relays can be found in "Vostochny" the new Russian spaceport
We have already written about Alex Elgart at DifferentNow in connection with the Ukrainian branch and reference projects that are being set up in the Black Sea and the Caucasus. "The Russian market is different," he said, noting that more traditional relay products thrive in the world's largest country than the iNELS smart wiring system.
Nevertheless, the company ELKO EP can boast a lot of unusual references there. After all, considering they make an appearance in the famous St. Petersburg Hermitage, the state-of-the-art hockey and figure skating arena Megasport. They now also appear in the Lastochka speed trains or the Vostochny spaceport, which will gradually replace the legendary Baikonur.
Alex, how hard it is to get to such references?
It is a concurrence of different circumstances. You must have a good product because the Russians demand high quality with many well-known projects. Contacts will open the door for you, and of course, you need a little luck to learn about the possibility, which gives you the chance to introduce yourself and demonstrate what you really know.
What are the specific challenges in the Russian market?
Everything. First of all, it is huge. There are huge geographical distances, great social differences, extraordinary competition, and unlimited possibilities. Many things work differently from what we are used to in Europe. But once we manage to crack the initial contact, the cooperation is usually very pleasant.
We have already written about the Hermitage in one of the previous articles, and the Megasport Arena is already entered into the list of references, but how do you imagine cooperating on high-speed trains and the spaceport?
Lastochka, in Czech Vlaštovka, is a two-system electric unit designed for passenger transport on lines up to 700 kilometers long. They are designed mainly for Siberian sections – typically between Omsk and Novosibirsk or Novosibirsk and Tomsk. They are fully air-conditioned, in the interior, there are sockets, Wi-Fi, sanitary blocks, toilets with washrooms, and facilities for mothers with children. The quality does not match anything when compared to premium European sets. The wagons are manufactured by a local Siemens plant and our relays help control heating and lighting. Vostochny is the recently opened spaceport, located in the Amur region about 300 kilometers north of the city of Blagoveshchensk. The Russians are replacing the traditional Baikonur spaceport, which lies in Kazakhstan. Here, too, they chose Czech relay products.
How are you managing the intelligent electrical installation there?
To be honest, we have not yet been able to reach the height we would like to be at. We work on houses and flats, but we lack larger projects that could elevate us further. But Russia is specific in this regard, few hotels are being built and the world of smart technologies, in general, is still waiting for its big boom.
What about the situation around the oft-cited Internet of Things, IoT?
In this direction, I am a little reticent. We have completed a pilot project in the field of agriculture in Ukraine, but it is not just about us at the moment. It is easy for us to make sensors and we can sell them to the customer. But there has to be other infrastructure, especially data networks, which we cannot already influence.
So where do you see the greatest potential?
I see two main trends. The first are hotels, but it is dependent on the market. If they don't build, it's hard to sell a hotel solution. Today, we already have a solution that, with its price, may not be only for the most exclusive hotels for the richest clients, but also for ordinary hotels, where customers of medium and higher categories are accommodated. I see the second great potential in apartment buildings, the residential direction, where we can connect the Building Management System and Smart Home with our products. We can provide a product that appeals to both the developer, which allows them to highlight their project in terms of marketing and arrange long-term maintenance. At a reasonable price, we can create a service application for the end customer, with the help of which they can control not only functions such as lighting, security, heating, flood systems. It can also have other accessories within it, which are connected with the operation of the whole house. They can see cameras, a gateway, but also energy metering with billing or a chat system for house maintenance. Here, too, we already have such a favorable price that even middle-class customers will want it.
Why should iNELS succeed against the big competitors?
It is not a toy, but a real system that has its own open API. It is possible to integrate it into a larger system. This, combined with our pricing policy and product modularity, is unprecedented. I am convinced that this will soon open up great sales opportunities for us.