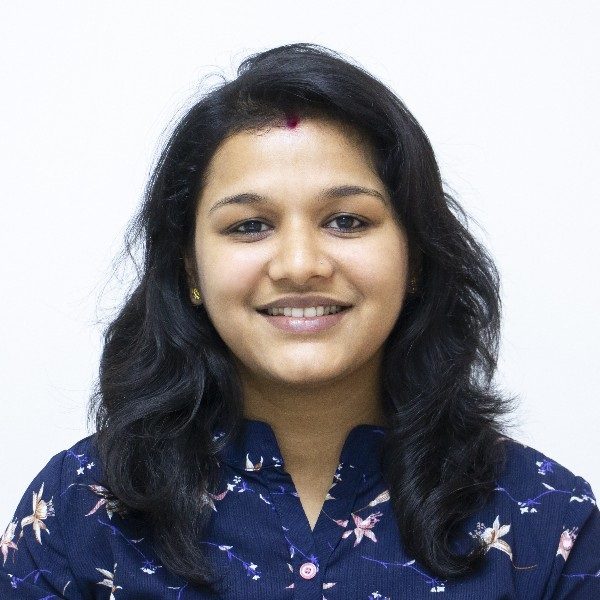 City
Czech products can "break the bank" in the Emirates
Pooja Das' cooperation with the Czech company ELKO EP began several years ago. Within the framework of the ELKO EP partnership with the Arab company ELCA SYSTEMS, which has implemented large hotel projects equipped with Czech technologies in the Middle East.
"I understood that ELKO EP had a wide range of products with extraordinary potential. That is why I gladly accepted the offer to lead the local branch of ELKO EP," says the smiling Pooja Das.
In March, she was also part of the team that presented the ELKO EP and iNELS brands at Middle East Energy in Dubai – one of the world's most important trade fairs in the field of smart technologies. "Currently, the local market is dominated by products that technologically do not reach the level of iNELS. This is our great opportunity.  I am convinced that if we add to this the right business models and knowledge of the preferences of local customers, we can "break the bank" in the UAE market. I want to bring about change this and help ELKO EP and iNELS get to the very top," says Pooja Das ambitiously.
Which product or solution from the ranks of the Czech manufacturer can benefit the most  customers in the United Arab Emirates?
I know from experience that there will be a lot of interest in the wireless series that ELKO EP is developing. RF solutions are especially usable in retrofit projects, and there is an extraordinary demand for them.
Why is retrofit – the revival of hotels and residences – succeeding here?
We are in a country that lives by the latest trends. If he's been here for five or ten years, it needs to stay "in shape" all the time in the competition with the new ones. That is why there is a huge hunger for renovation projects of hotels and Smart Home solutions. These are current areas that are now in great demand. I hope that we can make a tremendous change in our current approach through our technologies and provide our solutions at scale.
Why is the United Arab Emirates so open to new technologies?
The United Arab Emirates is growing every day. And with that goes the year of interest in technology and technology implementation. The UAE is looking for easy and best solution providers. That's what we are. I am convinced that smart home will be a huge topic here in the coming years.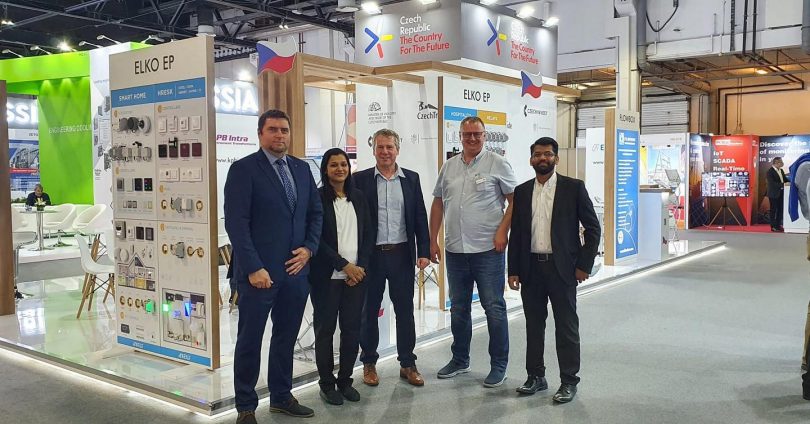 What projects are you currently working on?
We are finishing sample projects that will help us get more references. This year, I will focus on the approval of consultants (which is mandatory for large projects), villa automation and the retrofit projects of hotels.
What does your branch in your region look like?
Our branch operates in Sharia Media City in the United Arab Emirates. At the same time, we operate a showroom for ELKO EP and iNELS products in Dubai's Al Quoz district.
What would you personally consider to be the success of the branch in the next three years?
There is a simple answer to this. That iNELS will be a well-known brand in the UAE, and will be offered by all top consultants. Speaking of numbers, I would like to implement 20 villa projects with home automation solutions and a number of other hotel projects with GRMS solutions. My dream is that in three years there will be at least 10-15 project management employees working for us. I believe it is a real wish.
How is the Czech Republic or Central Europe perceived in your region?
The UAE respects all nationalities, there is no discrimination. Products produced in Europe are considered traditionally high-quality products compared to other places.
Is the local customer specific in any way?
A local customer likes the smart home solution. Before entering a project, they will ask about our ability to carry out the project at the perfect technical level. TRUST is indeed an important factor here. If we are trustworthy, the projects will come automatically.