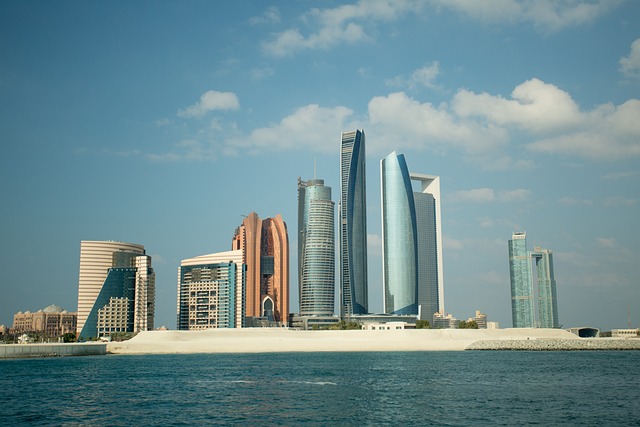 City
Abu Dhabi Yacht. Czech footprint in the Sheikh's project
For the third time, we have succeed. Finally. Our first office in the United Arab Emirates did not earn its keep. Nevertheless, it laid the foundations for some of our relationships in the region – and most importantly, it opened our eyes tremendously to the fact that we don't quite have a chance to succeed here with a European team and approach. The second one was more successful, but a big player was interested, so we sold it on a bargain.
The third one is working the way we envision. Well.
In fact, so well, that we went as far as the Sheikh of Abu Dhabi and were involved in the development of the Abu Dhabi Yacht project. Great reference. And also a credit to the woman who runs our local office – Pooja Das.
In Pooja's case, we're breaking down clichés a bit. A woman who runs a branch in an Arab country. In a pure technology company focused on electrical devices.
She has to sell sophisticated solutions.
Hotel retrofits. Intelligent wiring. Smart features for homes and offices. A demanding discipline in a country that has extremely high standards
Seven countries in one
Just a small digression. Although the United Arab Emirates is almost identical in size to the Czech Republic, it is a federation of seven different emirates. And each of them has its own rules and its own sheikh, whom it sends to the country's Supreme Council. Success in one of the emirates does not mean success in the whole country. And Abu Dhabi is the strongest economically in the whole of the Emirates and currently has its own president who chairs the Supreme Council.
Our office is based in Sharjah and we have a showroom in Dubai. But breaking into rich Abu Dhabi is still something new for us.
Since I personally can only spend a few days or weeks a year in the Emirates, I'm always interested in the perspectives of someone who is living here. What stage is the local building boom at, which companies are doing most of the building right now, how are the consultants, how is the business changing. Or what it's like to work your way up from Dubai to a top project in Abu Dhabi, overseen by the Sheikh himself.
It's challenging, says Pooja logically.
There has been a bit of a lull in big projects these days. It's not like years ago when one skyscraper after another went up. Often very frantic and wild. Now the focus is more on smaller projects – residences and villas being built by both developers and smaller private investors.
Today's "Dubai" is not as insatiable as it was a decade ago. What could have been built, it has been built – where the money could have been saved, is being saved. Expo and Covid have closed the next phase. New hotels are no longer being built as much, buildings under construction are being completed slowly, much more looking at the finances. People started to invest cautiously, even if it doesn't look like it at first glance, because everyone comes to Dubai to see luxury and megalomaniac buildings.
The customers are also changing.
They have a very good plan these days.
You can't fool the development. Fortunately
But this is what plays in favour of manufacturers who are technologically up to speed. We also find it much easier to negotiate than before because we are in the box of the best quality in the market. People contact us on their own, which has made it much easier for us to access new projects. Previously, we had to actively approach consultants and persuade them at length. Nowadays, people come to us who have seen our solutions elsewhere and want to incorporate them into their own projects.
You can't fool thirty years of intensive in-house development.
That's good news.
Clients are always surprised that we are able to develop something special just for them. The greatest interest is in the wireless series. Otherwise, the locals remain technology toys. At the same time, wireless solutions can easily revive projects that are becoming obsolete. And it is hotel retrofits that have remained a mainstay of our business in the Emirates in recent years.
However, hotel testimonials are one thing. But Abu Dhabi Yacht is a brand new project, where our latest technologies and product lines have the opportunity to shine. And we actually got there by coincidence. Our solutions caught the eye of the consultant in charge of the project. During personal meetings, we proved that we understood. And we offer both the past (thanks to thirty years of developing electronic devices) and the future (thanks to our fast service and availability of spare parts even years later).
It's good that they are already thinking like this in the Emirates today.
PS: I'm finding out how they think about business in Oman right now as I head to Muscat for the big Home & Building 2023 exhibition. And Oman will be my next topic. In two weeks.